Every hand I play with @Keylan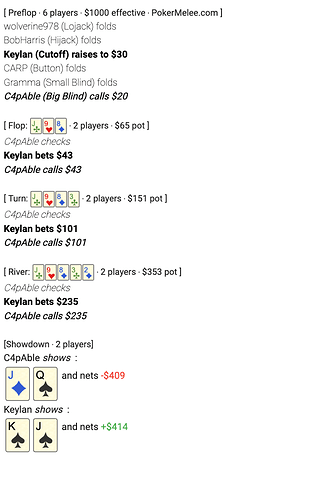 TFW, two players go all-in and you have the nuts!


The only question is, should i snap-call or sit on the hand and savor it until the end of the match?!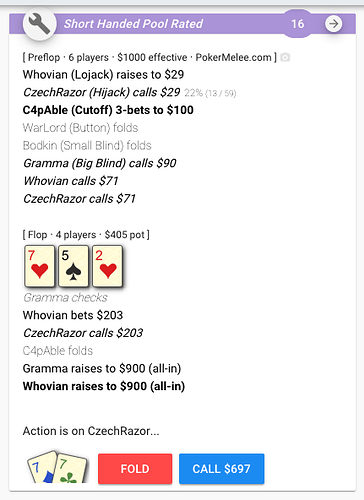 Hah, fair enough for some reason I didn't recollect that one

@CzechRazor opening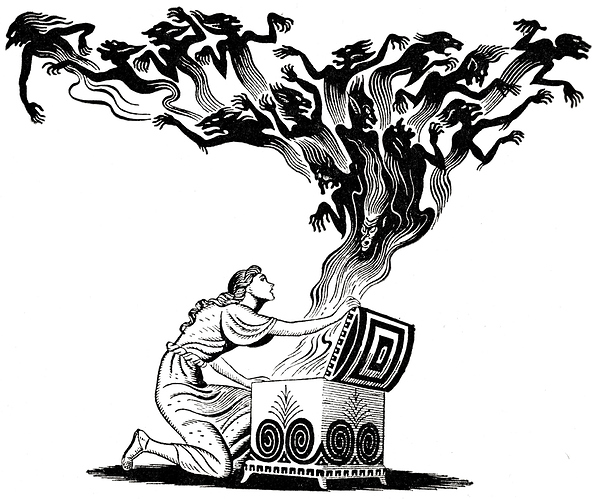 @C4pAble what did you have when you came over the top of my river overbet? That's such a sick spot to bluff if you find it.
@CARP no - you had a very credible QJ line going, if I didn't have the double blocker it would have been a very tough jam

@CARP you playing again? I just re-joined the pool on a few tables… trying to build my rating up so I can join intermediate pool. GLGL me.
That's what you get for running Opera. And disabling realistic Hole Cards

@Gramma sitting Jamie Gold on the leaderboards… top top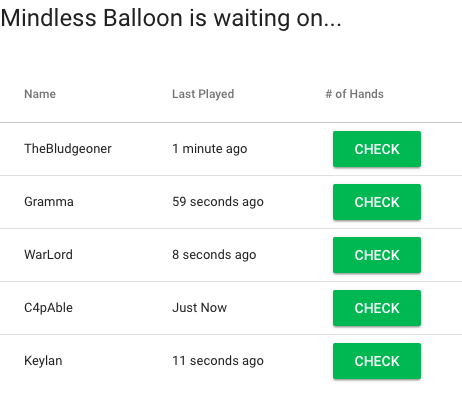 When the virus hits and everyone's home doing nothing
@swedetooth correct.

Hey dude. Nice app




LOL, yes - social distance with pokermelee
I know these are in some ways simple spots, but these check behinds are some of what I feel most good about: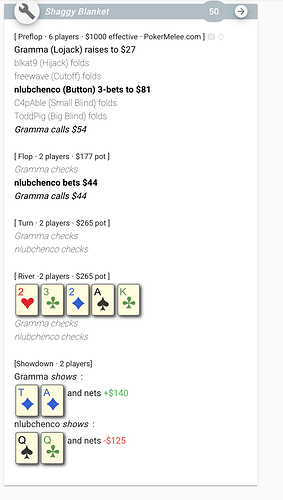 @nlubchenco you were thinking about a thin value bet? I like the check back vs da @Gramma.