@C4pAble I can't believe it took me this long to notice this lol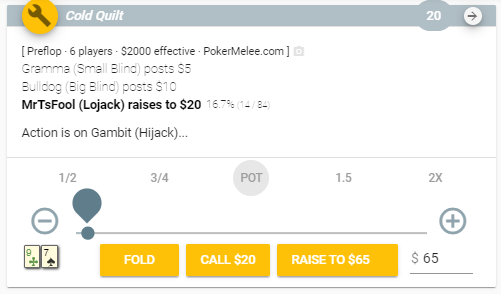 A pot-sized raise should be $75, not $65 here. You can confirm by looking at the pot odds laid for LJ for each size.
Total raise size should = ($55 * raise%) + $20. You appear to be using +$10 instead.
Or am I missing something?